After a devastating fire hits a transitional house for women and children, National Women in Roofing and the roofing community rebuilds their roof.
By Cass Jacoby.
The Alexandria House provides transitional housing for women and children, offering a safe and supportive environment for families as they become more economically stable and find permanent housing. The Alexandria House is crucial in addressing the homelessness crisis, finding permanent homes for their residents and providing ongoing support to help them thrive and remain in their own homes.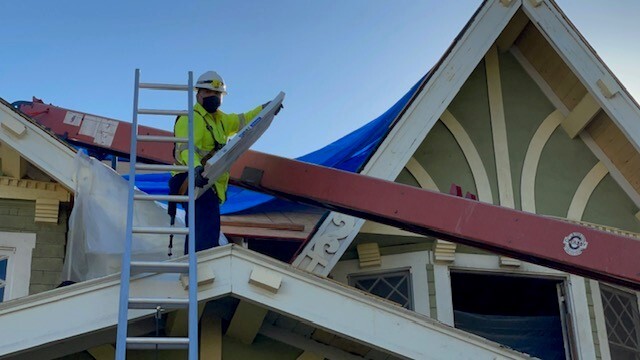 On the heels of the pandemic and sheltering in place, an electrical fire broke out and destroyed the interior and roof of the main house of Alexandria House. Luckily, all of the residents and staff safely evacuated the building and relocated to a nearby hotel. However, the destruction left these families displaced and most of the damage was not covered by insurance. The cost of the repairs totaled a staggering $94,450. Repairing the roof alone would amount to $70,450.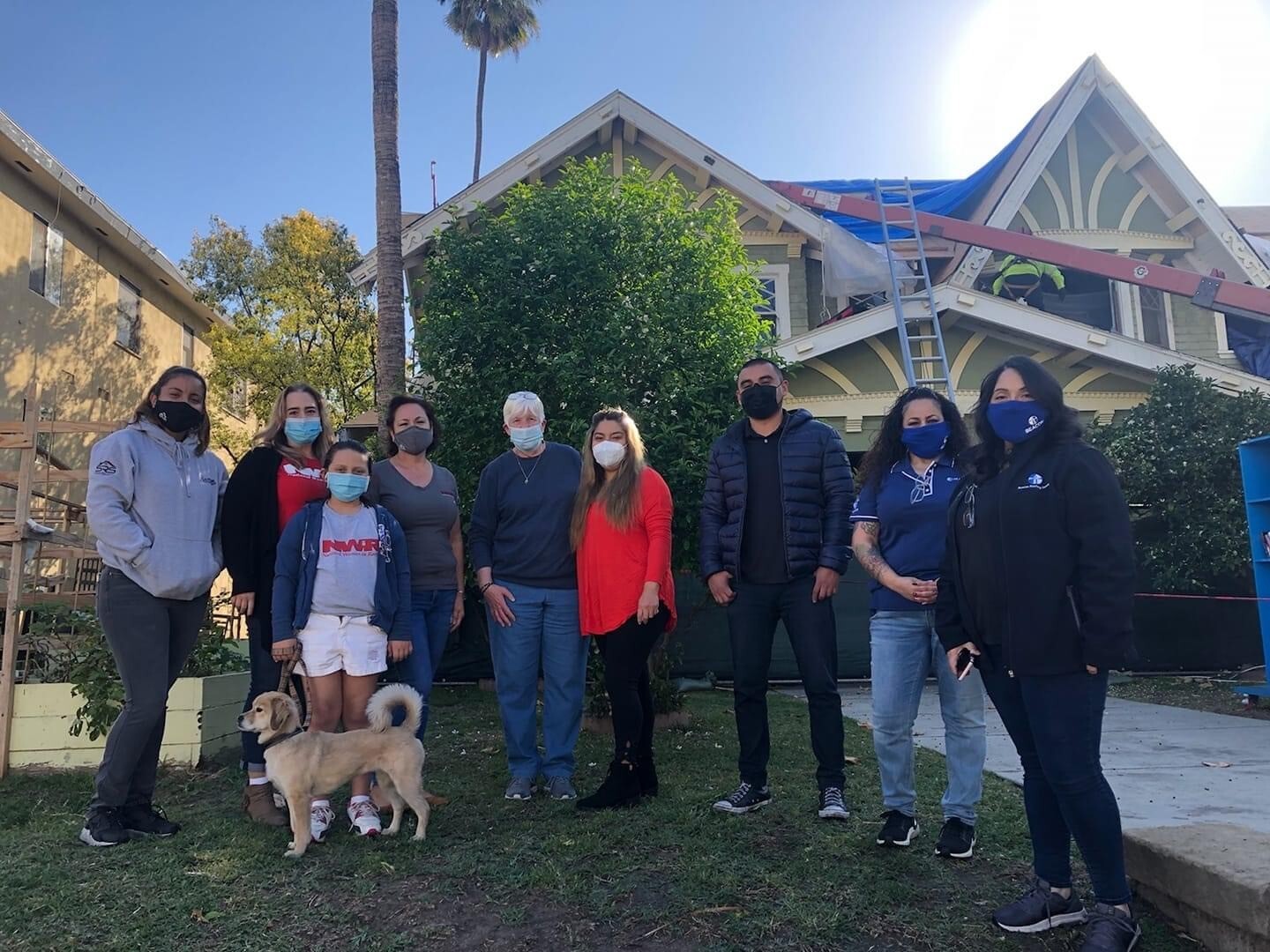 The SoCal Council of National Women in Roofing (NWiR), as a dedicated supporter of the Alexandria House, couldn't let a fire or COVID-19 affect their support of the shelter. When Alexandria House director, Michele Richards, contacted Maria Alcala, NWiR SoCal Chair, to see if they could help, Maria and the SoCal Council immediately began reaching out to the roofing industry for help. IKO roofing shingles graciously donated 6,000 feet of shingles. The ridge was provided by In-O-Vate Rapid Ridge by Pete Latta. Ben Hanfling, the vice president of Bay Cities Metal donated all the metal needed for the project. Final Touch Construction donated all the labor for the project, bringing in all of their roofers to complete the work.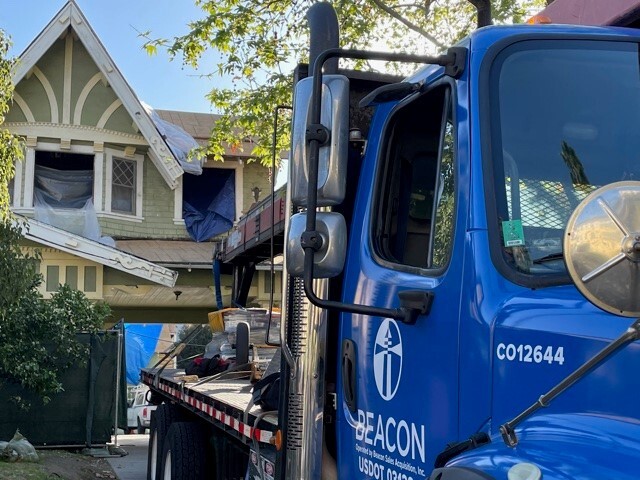 Despite COVID-19 restrictions in the state of California, the roofing community remained determined and began work (safely) on the Alexandria house February 25.
Now, thanks to the generosity of NWIR SoCal Council and their roofing industry partners, the entire roof will be repaired and the Alexandria house can resume its role as a safe place. This shining example of charity highlights that a house is made up of shingles and metal, but a home is made by the community and family of a space.
Have a question? AskARoofer.
Find your local roofing contractor in the RoofersCoffeeShop® Contractor Directory.
About Cass
Cass works as a reporter/writer for RoofersCoffeeShop and AskARoofer. When she isn't writing about roofs, she is writing about movies for her master's degree and dancing with her plants.