By Cass Jacoby.
This year's SheBuild event was extra special, as women across generations came together to build a roof for Miss Betty Danielle.
We sat down to talk about the event with Rae July, who serves as the co-chair for the local National Women in Roofing council in Seattle along with Brittany Wimbish for the past two years. Additionally, she is the co-chair of NWIR's Diversity Equity and Inclusion Committee along with Jess Cress and Meredith Marsh-Shaevitz. Rae is also on the board of directors for Rebuilding Together South Sound, and this year she volunteered to be house captain.
Rae tells us on a local level, the NWiR Seattle Council has partnered with Rebuilding Together South Sound for the SheBuild project before, donating a roof and doing whatever repairs need to be done on the home. "The homeowner is usually a woman and makes it even more fun — helping another woman to feel empowered," says Rae. "Because your home is your castle, so having your home be someplace that you feel comfortable makes it all the more reason a motivator for us to want to help out."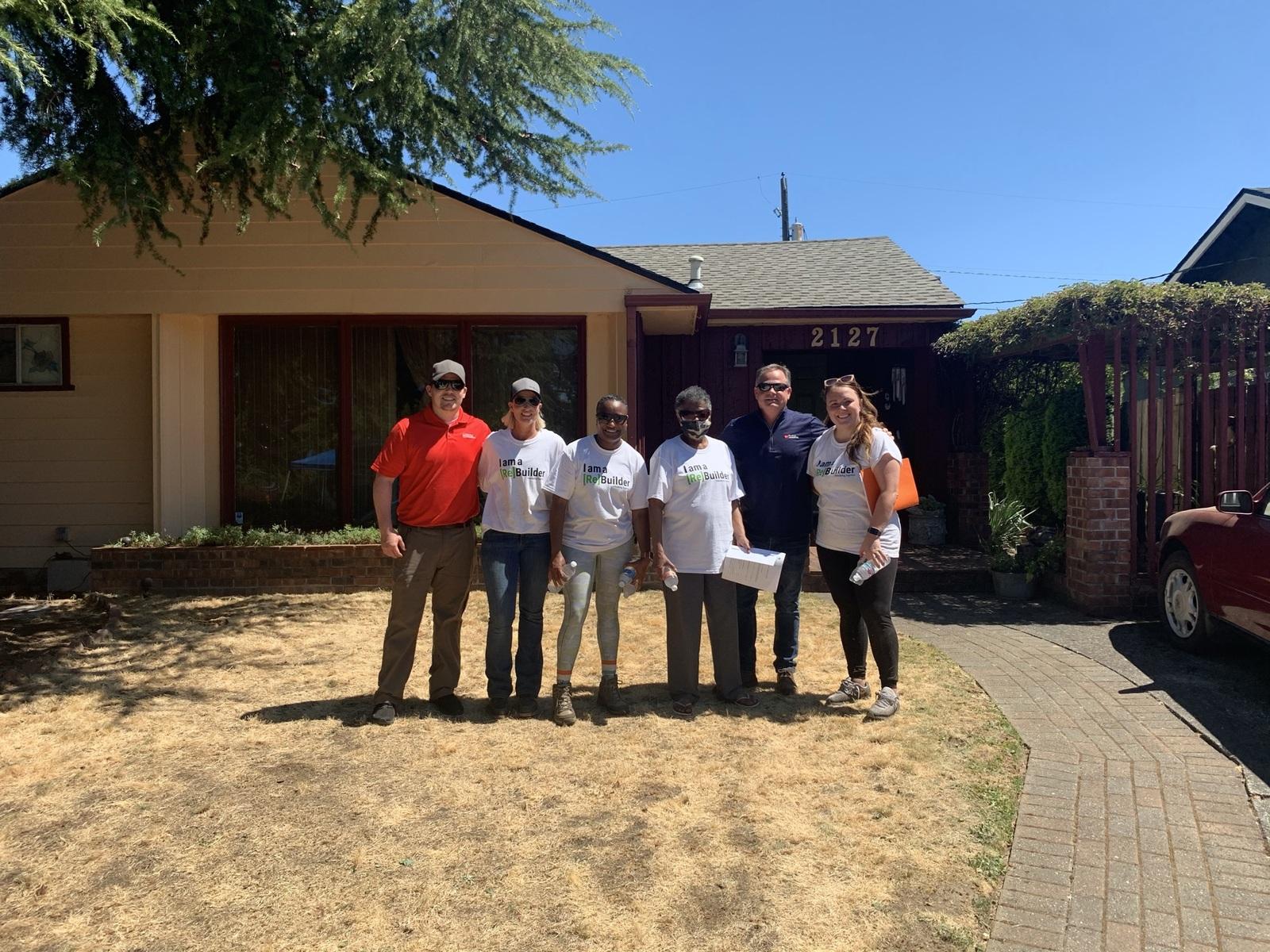 Rae reports that this year's SheBuild, was profoundly impactful, with everyone finding a lot of purpose in the work. "Somehow this year we worked even harder than last the last time," says Rae. "I think with everything going on with the pandemic and this being our first time since the pandemic that we were really able to get together in person as a chapter, it just felt really good...you can see the progress that you are making, and she was incredibly grateful for us helping her out. We enjoyed her interacting with us and telling us her story."
This year's recipient is Miss Betty Daniel, an 89-year-old disabled woman who has proudly lived in her 71-year-old home since 1961. Rae describes her as a spitfire. "She wanted to help out! She was out there ready to go and then we're like no you can sit and watch," laughs Rae. "She just loved the work, so much that she didn't want us to leave, she's like 'I'm going to miss you guys I wish you guys can stay?'"
Miss Betty worked at Boeing for 50 years and saw much of the civil rights movement. "Miss Betty is a black woman, and I am a black woman and that connection there of seeing another woman of color be part of this thing this makes you so proud," says Rae. "Standing shoulder to shoulder with her, hearing her story and being able to give back to her just meant so much to us."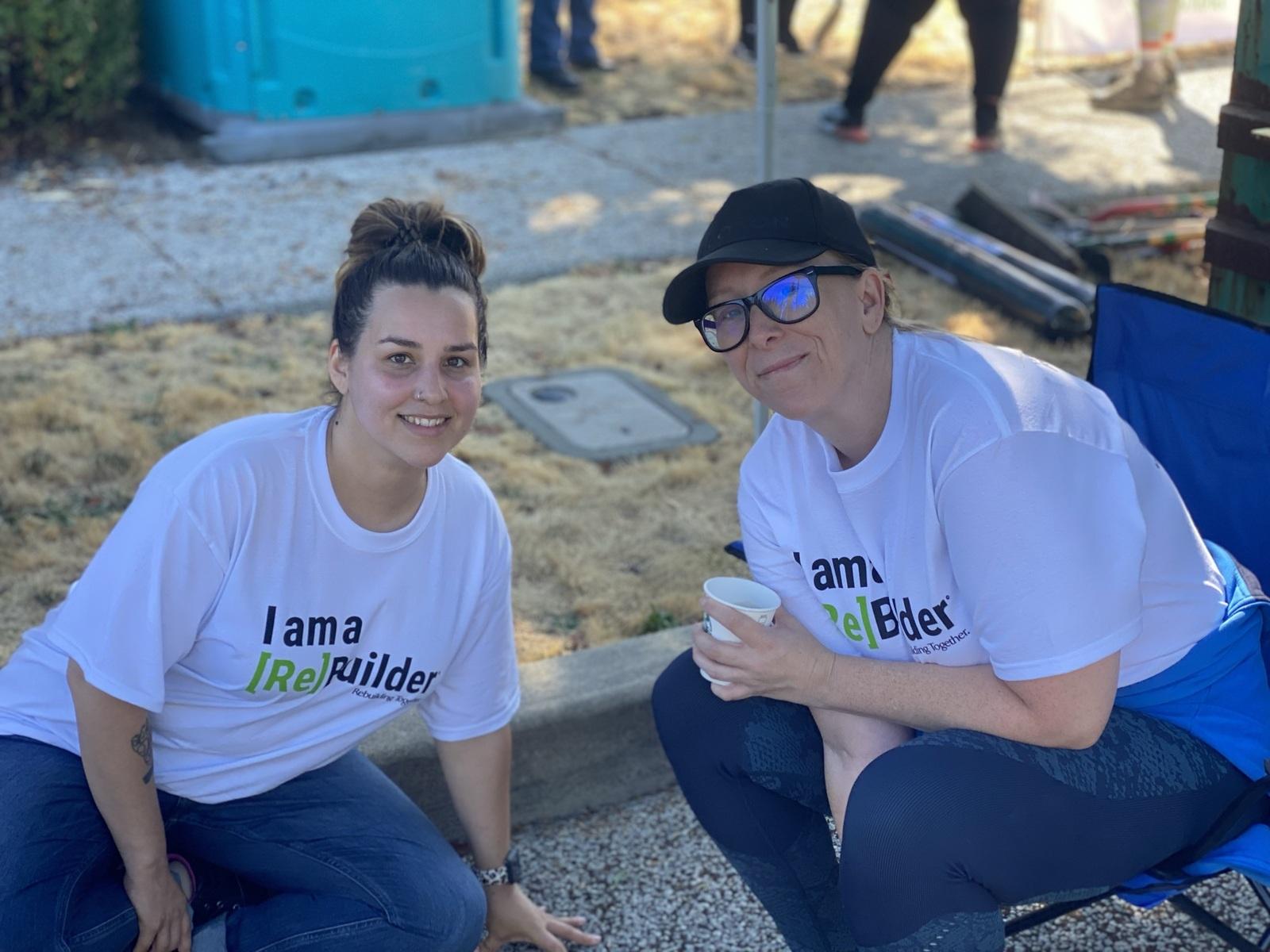 Rae's 12-year-old daughter joined her to volunteer, along with Brittany's 13-year-old daughter and Girl Scout Troop members. "Having the young people be part of this and see the difference they're making it was just amazing," says Rae. "We had pretty much all women there and SheBuild is about empowering women in our community. Being part of National Women in Roofing and being able to empower a female homeowner, as well as having our daughters there as the next generation and the Girl Scouts be a part of the event was very symbolic."
"I think it holds an extra significance when you are a woman in the trades; you've got your next generation there with you and you're helping someone who is the generation above you," says Rae, "and I think that adds some significance as well for Miss Betty."
This year they did a roof replacement as well as some landscaping work for Betty. National Women in Roofing Seattle Council handled all of the exterior repairs and planted some low maintenance plants for her. Convoy Supply did the roof tear off and Chinook Roofing and Gutters donated the labor for the roof replacement and shingle installation. Fields Roof Service, Inc. and Nations Roof LLC also sponsored the event and GAF donated the shingles.
"We live in Seattle and it rains like nine months out of the year here, so knowing [when] it starts to rain she doesn't have to be worried that something is going to be wrong with her roof is such a relief," says Rae.
Everyone showed up to the event ready to work, knowing it would be a hot day, the work was split into two days, with the goal being to finish by 1 o'clock. "When we showed up on Saturday morning, we just looked at everything and we're just kind of like 'Oh my gosh this is a lot,'" says Rae.
"We worked extra hard this year because when the guys took her roof off, they couldn't get the dumpster in her driveway close enough, so [they] had to tear all two layers worth of shingles off and ground drop it. On Saturday we packed it all out into the dumpster by hand, we moved all of the shingle debris," says Rae. "But everybody was all hands on deck!" The project finished at 1:10, and Rae happily reports she didn't even break an acrylic nail.
"I have to give major props to Rebuilding Together South Sound, they're doing excellent work in our community. They're so involved in the community and have a genuine desire to make the community better," Rae shared.
"Rebuilding Together is one of those organizations that tries to provide the education these female homeowners need so they don't get taken advantage of and learn a skill to do basic repairs on their homes. It's just a great organization and we absolutely love partnering with them to do this SheBuild," says Rae. "Again, it's that symbolism of being part of NWiR and working with female homeowner to empower them and just make them feel safe and comfortable in their house. It means everything to us."
Have a question? AskARoofer.
Find your local roofing contractor in the RoofersCoffeeShop® Contractor Directory.
About Cass
Cass works as a reporter/writer for RoofersCoffeeShop and AskARoofer. When she isn't writing about roofs, she is writing about movies for her master's degree and dancing with her plants.