After encountering a unique roof in the neighborhood, Kelsey reached out to the experts to learn more.
Kelsey Rodriguez from Portland, Oregon asked:
I saw this roof in the neighborhood and had never seen anything like it. Is this a certain style or have a certain use?
Our Portland area roofing experts had this to say in response:
From Jana Zavala with HER Roofing:
The roof style in the picture is (probably) original to the home. However, the roof (most likely) was originally wood cedar shingles. The way the shingles are 'rolled' around the edges is purely decorative (cottage style).
I bet the owner chose to go with composition asphalt shingles when reroofing the house. The shingles appear to be a standard 3-tab shingle.
There is a special way of installing wood cedar shingles that 'rolls' around the edges and it is very beautiful when installed properly.
From Wendy Marvin with Matrix Roofing:
This is called a "cottage style" edge. Very popular in Europe and on some older homes in our area. It's purely decorative. There's a fabulous one in Maywood Park in Portland, Oregon.
It was originally created for use with cedar shingles...so the adaptation to regular asphalt shingles isn't perfect. Most installers who do this, would "steam" the shingles to get this bend to happen.
We have very few installers in our area who would do this due to the liability of the installation. I know of a few who do this on the East Coast.
I'd mostly be concerned about the shingle manufacturer warranty if I did this on a home. There appears to be no straight forward answer about coverage or if this "use" voids their warranty.
Hope this helps!
From Stephanie Baird with Bliss Roofing:
It is standard 3-tab with a rounded cottage gable. Very expensive!!!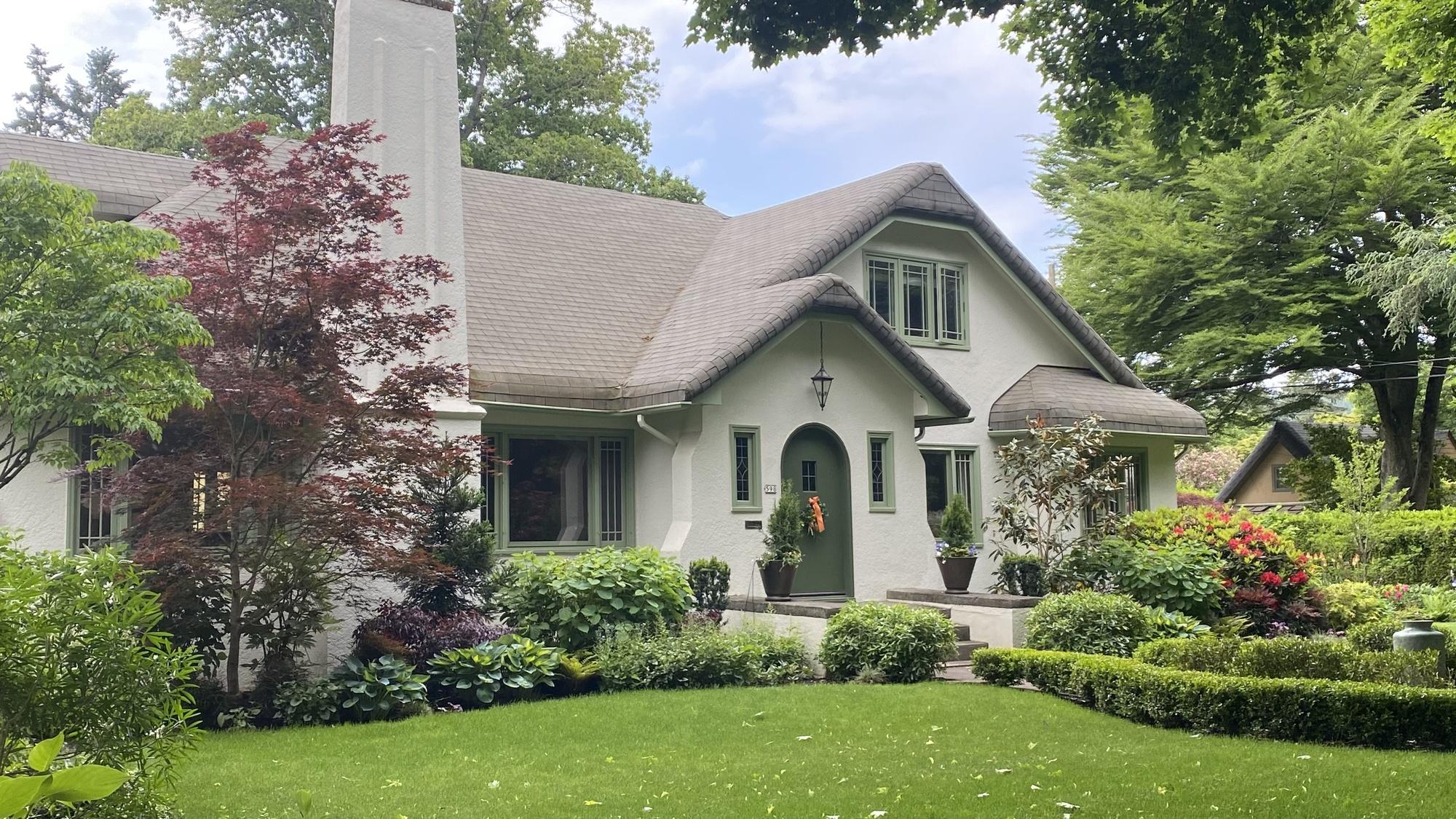 Continue the conversation in our forum!
Have a question? AskARoofer.
Find your local roofing contractor in the RoofersCoffeeShop® Contractor Directory.