Learn what a hook blade is and how long they last.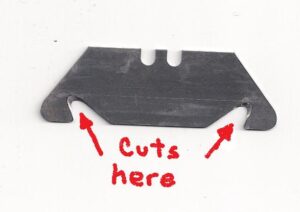 The hook blade is used for cutting and trimming asphalt shingles. It cuts better than a straight blade and fits in the same type of holder.
These can be purchased from any hardware store.
They are good for about 25 squares of shingles (one roofing square is 100 square foot.)
Have a question? AskARoofer.
Find your local roofing contractor in the RoofersCoffeeShop® Contractor Directory.