HVAC Resources
Clean air in your building is crucial! Here's how to ensure your HVAC is running efficiently and effectively.
Did you know that humans breathe close to 3,000 gallons of air each day? Spending 90% of our time indoors, it's crucial that the air we breathe is clean. And that starts with your HVAC.
Maintaining Your HVAC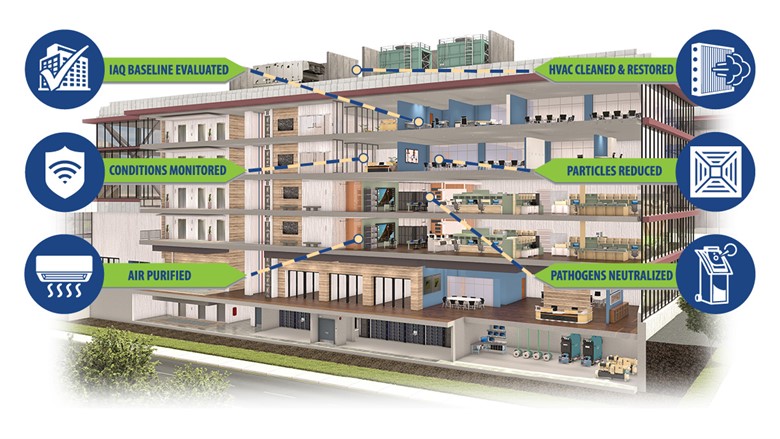 Photo credit: Tremco Roofing
Routine maintenance on your HVAC system is necessary so it continues to output clean, quality air and runs optimally. Luckily, there are professionals that specialize in indoor air quality (IAQ), like Pure Air Control Services (PACS). They are a national indoor air quality provider with extensive experience in a variety of different facilities: education, healthcare, military, commercial, residential, law enforcement, warehouses, retail and more.
PACS has partnered with Tremco Roofing and WTI to provide IAQ and HVAC system testing and restoration to help facility managers breathe easier. This program ensures that building HVAC systems are optimized and properly maintained to help your building and occupants stay healthy.
Learn more about maintaining your building's air quality here.
Tremco Roofing and WTI are part of Tremco Construction Products Group.
---