By Kate Smith, Sensational Color.
National Curb Appeal Month in August is the ideal time to refocus on your home's exterior colors.
Go ahead and stand on your street and take a "top down" look at your house. The goal is to create a more unified roof and house color combination to increase both the overall appearance and value of your home.
Survey says…
Back in 2021 DaVinci Roofscapes conducted a Roof Purchasing Study through Signet Research Inc. You might be amazed to learn that most homeowners prefer the color black for their roofs, followed by gray, brown and beige/tan. Actually, I wasn't surprised. These basic roof colors are the ideal starting point for creating a home with stunning curb appeal.
The thing about black roofs (pictured above) is that they create an anchor for homes, especially tall houses. Black helps visually lower the roof. The darkness of black can make a home appear wider in contrast to the siding color and trim. A black roof has a strong link to those exteriors painted in gray, blue, green or white. It can also be used in a striking way with brick exteriors.
As for gray roofs, I find they're an ideal complement to more traditional styles of homes. Gray goes with every color of paint imaginable. And, there are different shades of gray from very dark to very light, so homeowners have quite a selection to choose from.
Also, with a gray roof, homeowners can use bolder accent colors for trim, shutters or the entryway. These will help broaden the visual appeal of the home. When the "top down" look of the home starts with a gray roof, you can rely heavily on building with accent colors or even bold colors for the exterior walls themselves!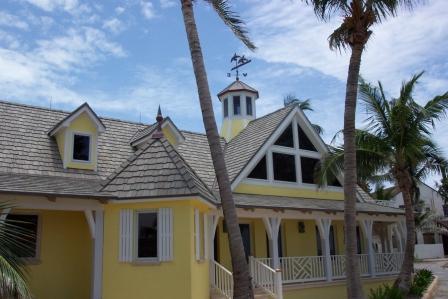 Now, for homeowners choosing to have brown or beige/tan roofs, my recommendations would be to have softer colors for their home exteriors. I'd recommend thinking of tans, yellow, cream or off-white for the main body of the house. This works whether you're painting a home or selecting bricks in a lighter tone. With a roof in the brown family, you want to stay away from colors in the "cool" family, such as blues and grays.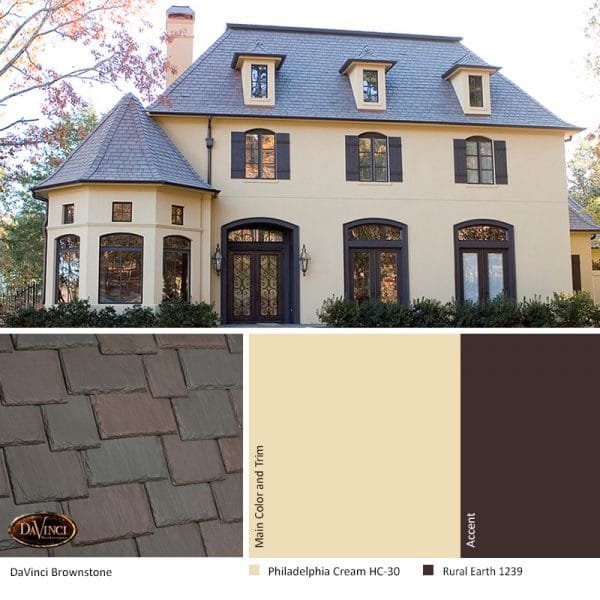 Then and now
The Roof Purchasing Study in 2021 that DaVinci Roofscapes conducted was actually a follow-up to their 2011 Color Study (conducted by Harris Research). They sponsored the second study a decade apart to determine how interest in curb appeal had either increased or decreased in 10 years.
Given our growing obsession with home improvement television shows, magazines, Pinterest and online social media, it's really not a surprise that homeowner's interest in curb appeal jumped during the 10-year timeframe. In fact, the study comparison shows a 10 percent increase in homeowners valuing curb appeal related to their personal properties reflected in the past decade.
In 2011, 78 percent of respondents viewed curb appeal as 'extremely' or 'very important' to them. In 2021, that number increased to 88 percent. That reflects a strong increase. It tells us that an overwhelming number of homeowners are interested in making sure their home's curb appeal plays a high priority in their home ownership.
Curb Appeal Month gifts for you!
You're probably one of those homeowners who is very interested in curb appeal. If you are, I've got two National Curb Appeal Month gifts for you! First, I've just updated my free ebook, "FRESH Colors for Exteriors With Curb Appeal." Download it and you'll be able to follow the "5 Steps for Finding the Perfect Hues for Your Home" so your home exterior curb appeal gets an A+.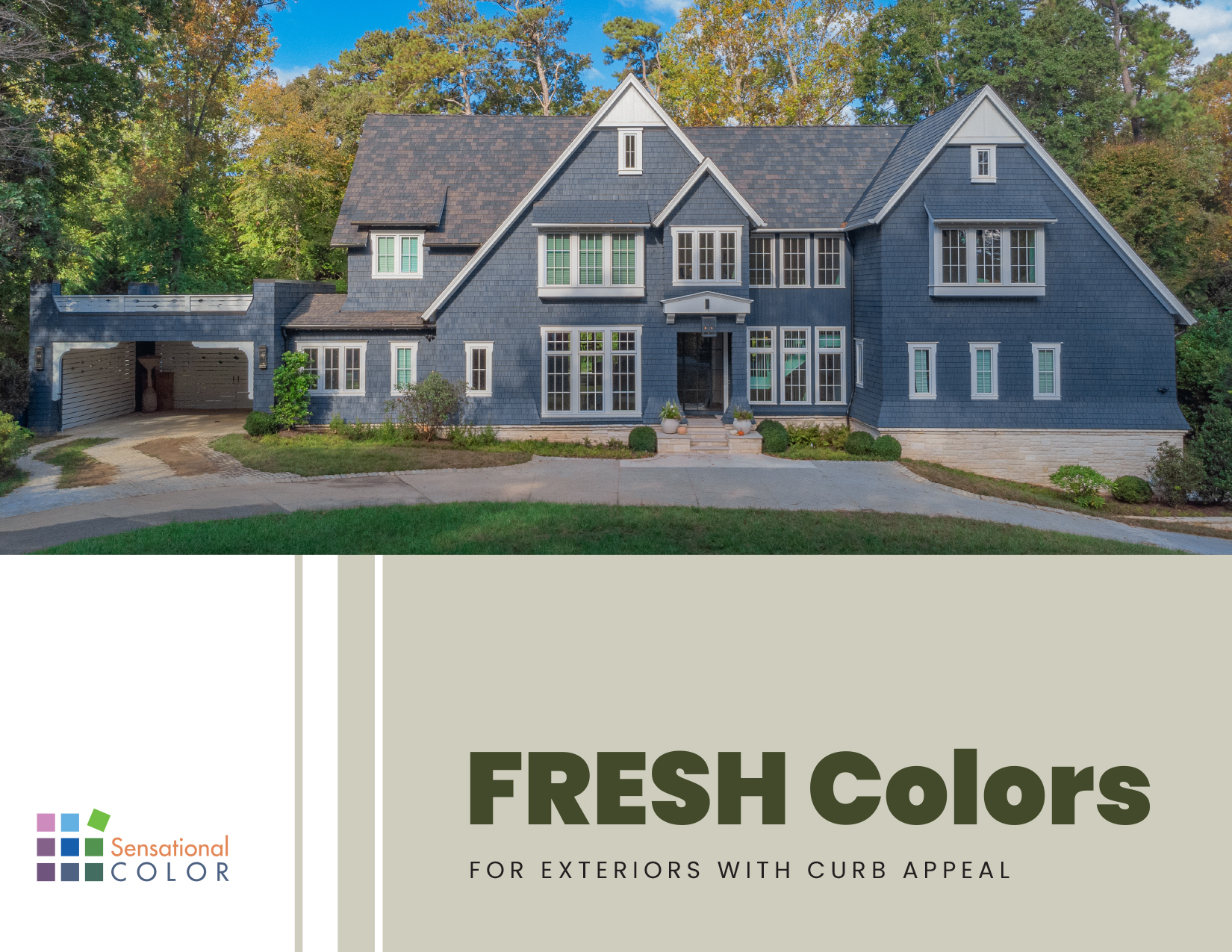 The second gift is a podcast, right here on AskARoofer.com entitled "How to Select the Right Colors for Your Roof." Listen in as I share color tips with you on how to get top-down curb appeal for your home.
Starting today, you can make every month Curb Appeal Month at your home!