KnuckleHead Mechanical Support kits are adjustable and customizable, providing contractors with a single-source solution to mounting HVAC equipment.
Looking for a single-source solution for mounting HVAC equipment? The KnuckleHead Mechanical Support Kits are just what you need. Coming in a range of strut frame configurations, KnuckleHead equipment supports can reinforce a variety of rooftop equipment. These kits are available for single units or customized for multi-unit support, and can be loose laid or secured to the roof deck using fasteners or GREEN LINK adhesive/sealant. Before penetrating membranes, be sure to consult a roofing system manufacturer or contractor to prevent voiding warranties.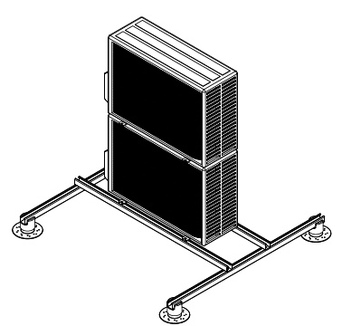 KnuckleHead Strut supports provide a low profile frame, resting on our universal base and are adjustable for leveling HVAC equipment. Unit width can also be adjusted to support a variety of equipment sizes. This low profile option provides stability in most non-coastal wind regions and it can be mechanically attached to the roof deck in higher wind regions. The standard size for a single unit support is 3 feet x 4 feet; however, units can easily be customized to suit your specific needs.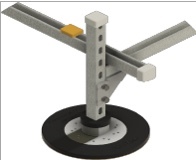 KnuckleHead Stanchion supports are a newly introduced product that provides a vertical transition for the Unistrut frame, allowing for height adjustments from 5 to 24 inches. Stanchions can be used with Universal or 12″ bases and are available as part of a mechanical support kit, or as individual pieces if you prefer to build your own HVAC support frame.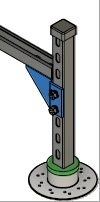 The elevated unit is an incredibly versatile kit because it is height adjustable up to 24 inches and adjustments can be made to the width as well. This kit uses the Stanchion KnuckleHead and can be shipped with either the Universal Base or 12-inch Base. The 12-inch Base provides more stability at heights over 12″ and greater load distribution, thus reducing the bearing pressure on the roof for heavier equipment. This kit is available in a standard size of 3 feet x 4 feet, but can be customized for your project.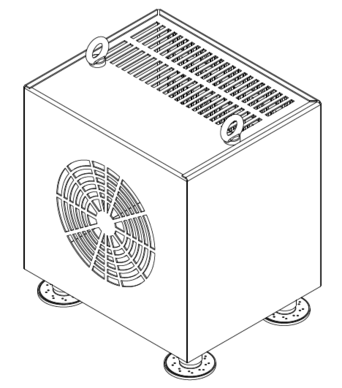 Pedestal Supports are free standing adjustable supports for single units that don't require a frame. Pedestal supports are adjustable by up to one inch for equipment leveling, they can be loose-laid or mechanically attached.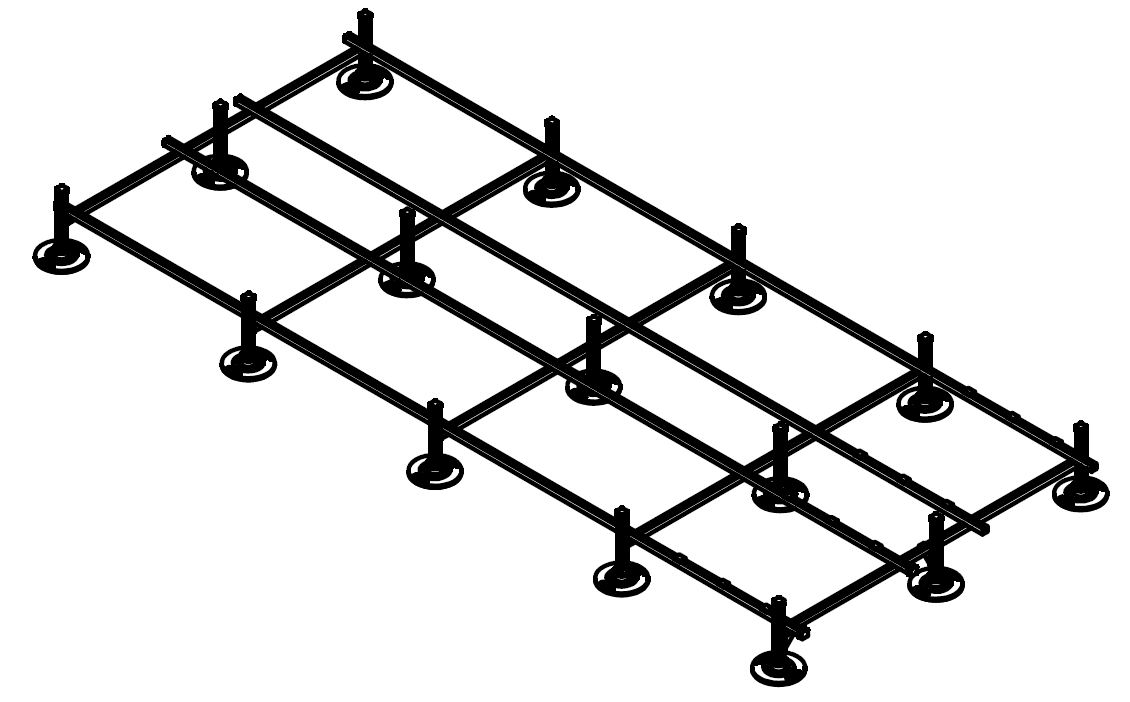 KnuckleHead Mechanical Support Kits can be customized for your needs. For example, this kit is designed to support eight condenser units. Alternatively, KnuckleHeads can be purchased separately and installers may build frames to suit their individual needs. Please contact us for further information or view our drawings on the technical resources page.
Have a question? AskARoofer.
Find your local roofing contractor in the RoofersCoffeeShop® Contractor Directory.
Original article source: GREEN LINK Engineering.