By Jeff Guthrie, Phoenix Roofing Contractors.
Steel boards and battens have many benefits and reasons why you might want to implement this design on your own home.
Board and batten siding uses wide boards of about a foot in width, alternated with narrow strips in between. The narrow strips are called battens, hence the name "board and batten."
This type of siding has many benefits and reasons why you might want to implement it on your own home. And, although board and batten siding has long been made with various types of wood, there are now many designs that use steel boards and steel battens to create this look instead. Steel holds a number of advantages over wood including durability, fade-resistance and lower maintenance requirements.
For this reason, steel board and batten siding has been gaining a lot of popularity in recent years. In case you're interested in using board and batten steel siding on your home, let's take a look at a few designs you might like.
1 - Wood grain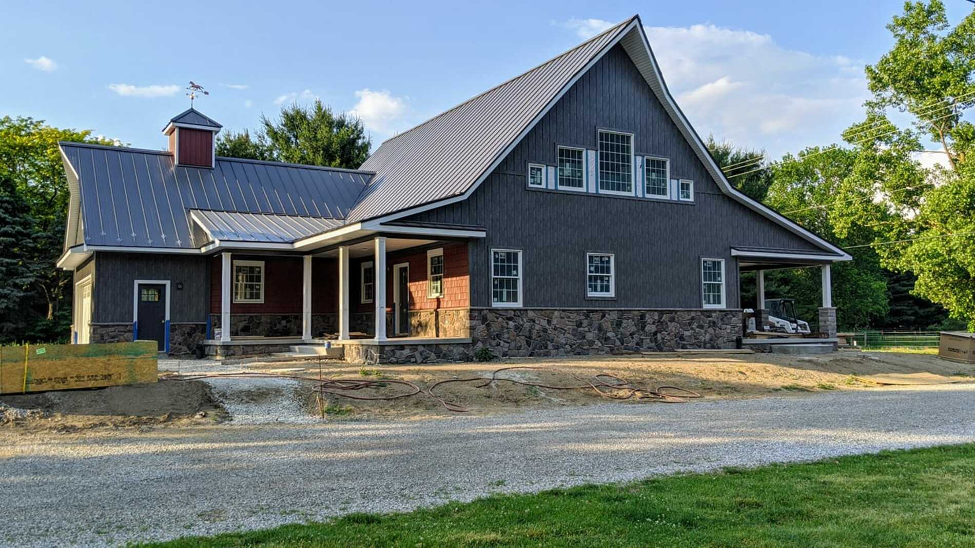 One of the most popular styles of siding right now is steel wood grain board and batten. You might think metal siding would look metallic or silver, but advancements have been made in the production of steel siding that allow it to be designed with a wood grain finish, among various other finishes.
Wood grain steel siding looks just like regular wood grain siding but is preferable for a few reasons. First, it's easier to install and requires less maintenance than wood. You don't need to put new coats of finish on metal siding and it has a much higher impact-resistance rating than wood.
2 - Rustic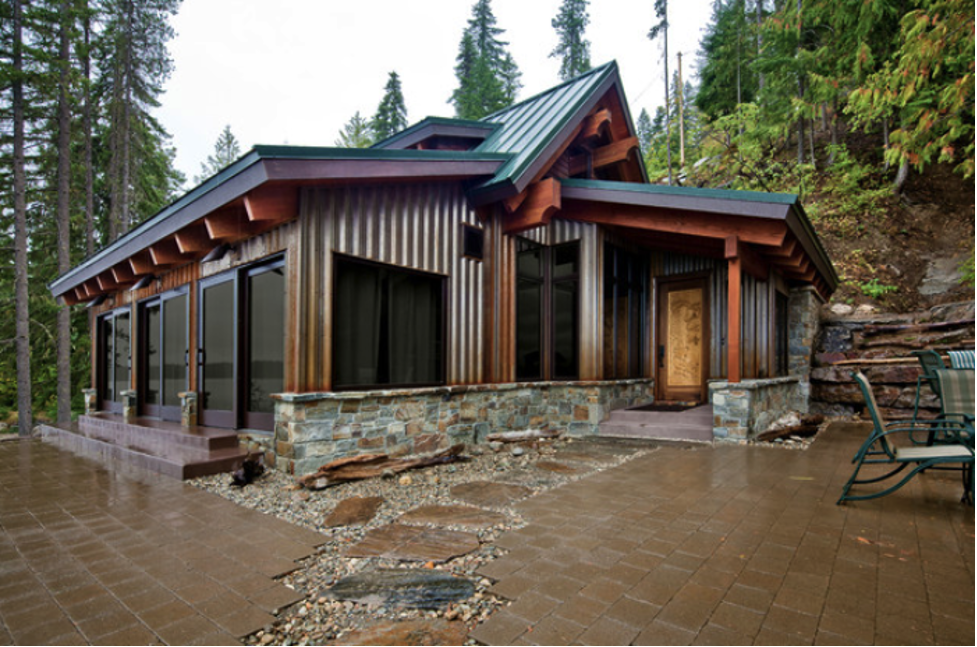 There are a variety of styles available within the niche of metal board and batten siding, with rustic being one of them. The rustic look is similar to what you might find on a log cabin. If you're willing to outfit your entire home with board and board metal siding, this look is easy to achieve.
Generally completed with natural stones to complete the aesthetic, this rustic style is perfect for those who want the log cabin look, without the extensive maintenance required with log cabins. The metal siding can even come with rust-colored hues or whatever type of color you think would best fit the style.
3 - Mix and match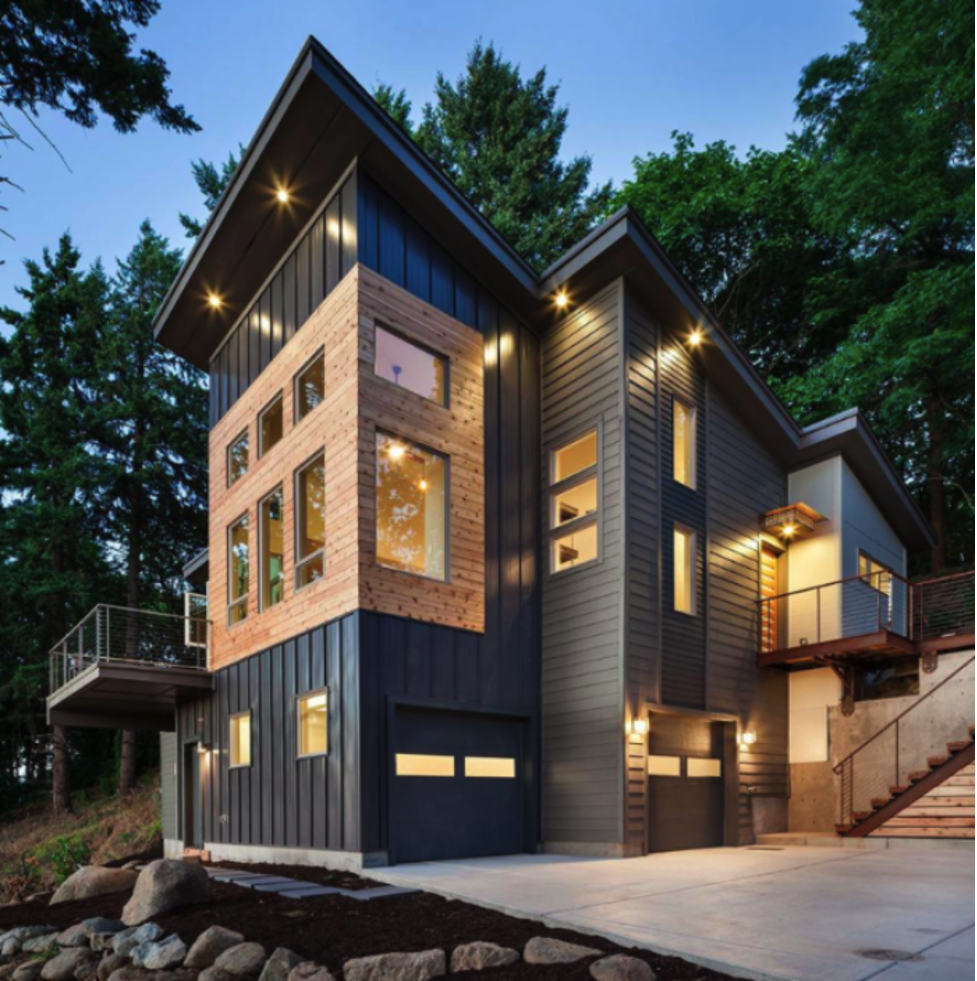 You don't always need a specific style in mind when using metal board and batten siding. Sometimes the board and batten look is enough on its own to provide a visually pleasing aesthetic.
By incorporating a variety of different surrounding elements like trim, roofing and hardscapes, you can create what is known as the mix and match. This style is incredibly versatile and nearly impossible to botch.
4 - Sleek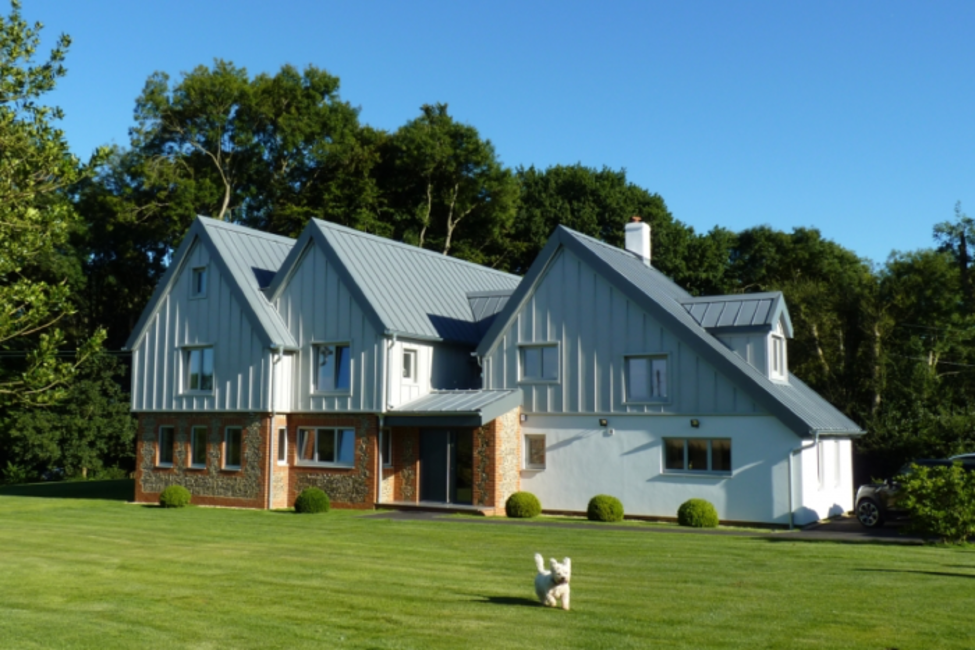 By using metallic roofing and similar-colored board and batten siding below, you can create an aesthetic that looks extra sleek. This works best with sharp, angled roofs, but can also be accomplished with less angled roofs, provided you compensate with window trim and other features that could add to the sleek look.
5 - Farmhouse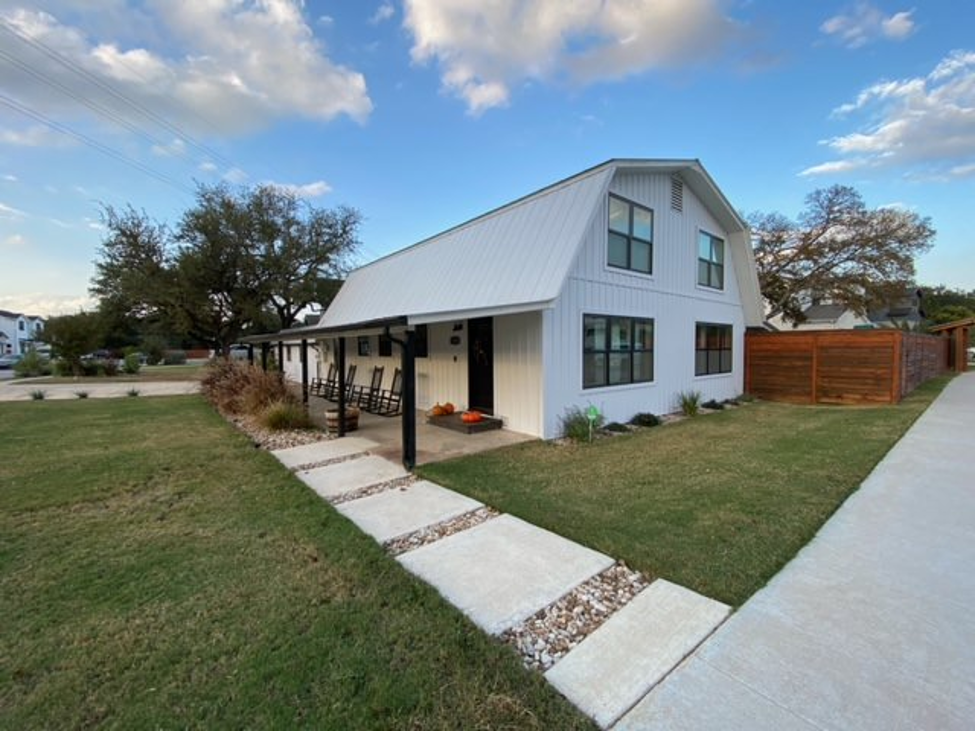 The traditional farmhouse look is also achievable with board and batten metal siding. We like wider boards with a worn-in look to them. Neutral colors work best here such as white, tan or beige, but you can go darker as well.
Implement these unique styles with metal siding
Whether you're a fan of wooden siding or some other type of siding, almost any type can be replicated with metal siding. The board and batten aesthetic, for instance, comes in all shapes and sizes. Any of the ideas listed here would make for a great look, and there's a little something for everyone.
Learn more about Phoenix Roofing Contractors in their RoofersCoffeeShop® Directory or visit phoenixroofingcontractors.com/.
About Jeff Guthrie
Jeff Guthrie is the owner of Phoenix Roofing Contractors, a Prowest Roofing Company based in Phoenix, Arizona. Specializing in both residential and commercial projects, the company offers a wide range of roofing solutions to its clients. For more information, visit PhoenixRoofingContractors.com.