By Phoenix Roofing Contractors.
Understand the importance of fortifying and insulating a flat roof to maximize energy efficiency.
As a homeowner or building owner, you should be aware of what goes into fortifying and insulating a flat roof. Flat roofs often require different materials than sloped or pitched roofs, such as special insulation.
Having the right type of insulation on your flat roof is one of the most important aspects of having it properly fortified to maximize energy efficiency. So, in case you expect to be working with flat roofing in the near future, let's take a look at exactly what kind of insulation you need to use.
The importance of flat roof insulation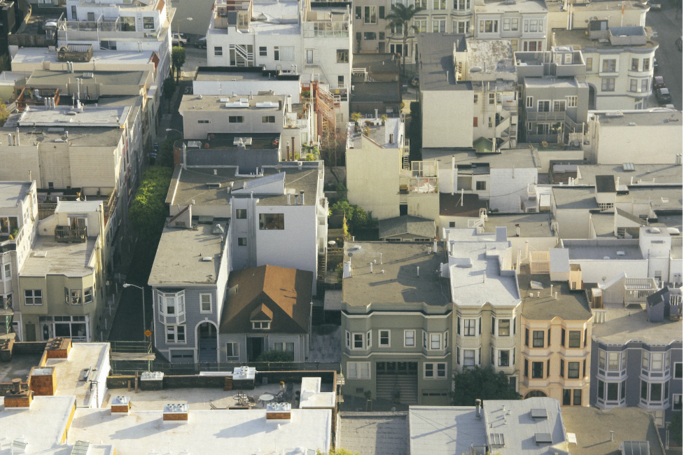 Flat roofs can be found on all types of buildings, both commercial and residential. Because these roofs are not sloped, they can face different challenges when it comes to preventing the intrusion of water and keeping heat from escaping. As heat rises, having the right type of roof insulation for your flat roof is one of the most important factors in maximizing your energy efficiency and keeping your energy bills from skyrocketing.
Another big reason why you want to have the right type of insulation for your flat roofing is that temperatures can fluctuate inside a building with poor flat roof insulation. This can lead to uncomfortable conditions for workers, customers and anybody else who frequents the building.
Also, the insulation for your flat roof will typically make up almost a quarter of the total roof insulation price, meaning you need to get it right the first time to avoid unnecessary expenditures.
What type of insulation is best for flat roofing?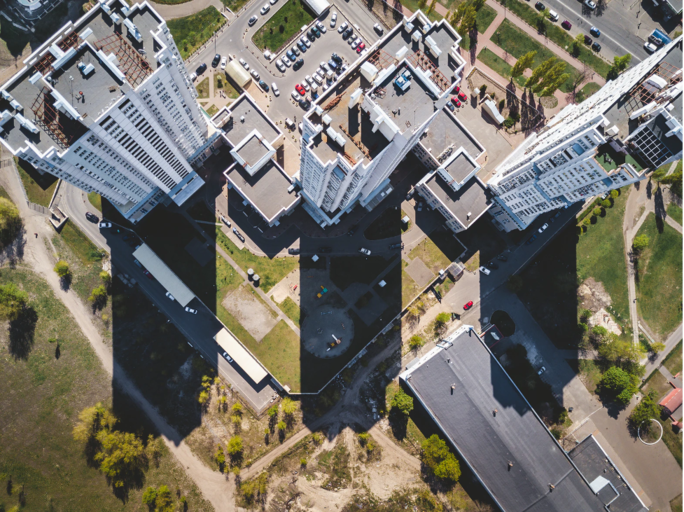 The best type of insulation for flat roofing is insulation with a high R-value. The R-value of insulation refers to its resistance to the flow of heat. The higher an R-value is, the better it is at preventing heat from escaping. For flat roofing, insulation with a high R-value is required because the heat is distributed evenly across the bottom of the roof as opposed to a pitched roof which tends to funnel heat up towards a more constricted point.
The best type of flat roof insulation, however, is insulation that not only has a high R-value, but a long-term, stable R-value as well. This means that the insulation won't fluctuate or degrade severely over time. The best types of insulation to use with flat roofing include ThermalStar flat roofing insulation, polyiso insulation, extruded polystyrene insulation, and expanded polystyrene insulation.
ThermalStar insulation is the preferred choice for flat roofs because it provides unmatched quality, combined with a stable, long-term R-value that's guaranteed to last the entire lifetime of whatever structure you install it on. ThermalStar insulation is unfaced and suitable for use with all types of roofing membrane materials. Not only that, but it's also compatible with attached single-ply and loose-laid membranes.
According to Jeff Guthrie, roof repair contractor in Phoenix, Arizona, one of the best aspects of ThermalStar insulation for use with flat roofing is that it's an HFC-free, rigid, recyclable type of insulation that also possesses a low global warming potential. This is especially important because many other types of flat roof insulation do not possess a low global warming potential and contribute heavily to the already critical level of global warming.
ThermalStar flat roofing insulation also is available in multiple thicknesses as well as multiple different compressive strengths. This gives it the flexibility to meet almost any job requirements that you would find in a commercial or residential setting. Not only this, but it also has superior design flexibility when used with custom roofing profiles.
Insulation is bound to encounter moisture eventually, but not all insulation handles moisture the same. While some types do not dry quickly and retain a lot of moisture that can lead to mold, this is not the case with ThermalStar. ThermalStar insulation dries very quickly and has minimal long-term moisture retention.
Eco friendliness is another key component of good flat roofing insulation. ThermalStar insulation is some of the most eco-friendly flat roofing insulation on the planet, with both a low global warming potential as well as a zero ozone depletion potential. It also possesses a limited lifetime warranty for thermal and physical performance.
Proper insulation is key for maximizing the potential of flat roofing
Flat roofing is utilized as the preferred style of roofing in many buildings across the world. Both commercial and residential buildings are equipped with flat roofs, but the right insulation is needed for these buildings to stay energy-efficient and prevent water damage from occurring.
When it comes to performance in these critical areas, we think ThermalStar insulation is unmatched. This is why builders and homeowners alike are keen to implement ThermalStar insulation in their buildings for the highest level of quality in flat roofing insulation.
Learn more about Phoenix Roofing Contractors in their RoofersCoffeeShop® Directory or visit phoenixroofingcontractors.com/.